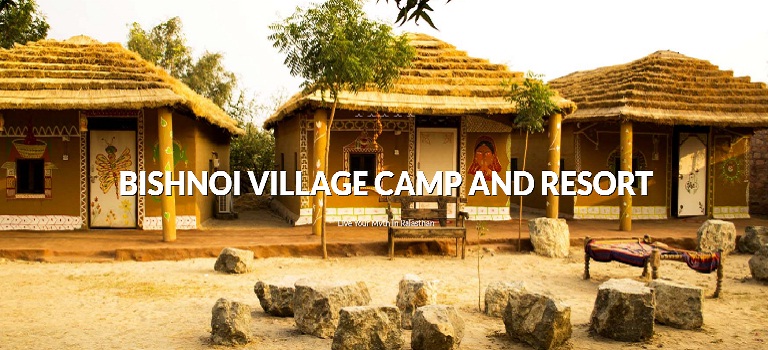 People, specifically tourists incline towards enjoying the age old routes travelled by travellers and stay in the ever celebrated and renowned resorts and hotels. But there are few who bear an unusual thrill to discover the very exotic places and stays. We never really think of spending time in some village, no matter how awe-struck the experience could be. It is the time we give a second thought to our ways of our expeditions for there is just way more to crave for in Rajasthan than its metropolitan cities, or maybe the cities only keep the treasure trove within them.
In Rajasthan, Jodhpur is the second largest metropolitan city, quite expectedly it is a place worth visiting for places to visit in Jodhpur is in plethora. Not only the antiquated preeminent forts, palaces and temples get the accreditation but Bishnoi village too is one of its kind. Holding on to few archaic disciplined and decent 29 principles professed by Saint Guru Jambeshwar Ji – Bishnoi people can be recognized from a distant. Resorts in Jodhpur have a much-acknowledged name of the Bishnoi Village Camp and Resort which is one of its kind situated in the midst of Guda Bishnoiyan. Jeep safaris in Jodhpur are arranged by this resort to en route all the other villages which are authentic rural Rajasthani quintessence. Mehrangarh Fort, Umaid Bhawan, Balasamand Lake, Rao Jodha Desert Rock Park, Jaswant Thada are some mandatory attractions without which Jodhpur visit is impossible.
Safari camp in Jodhpur is another excitement which is found in the resort, where live music, dance, eating under a 'chhappar' all the Rajasthani delicacies, all of these dream-like myths are actually relished here. Sleeping in those hand-painted rooms, waking up to singing peacocks and singing birds are there too. Now it's time to make a change in your way of travelling.