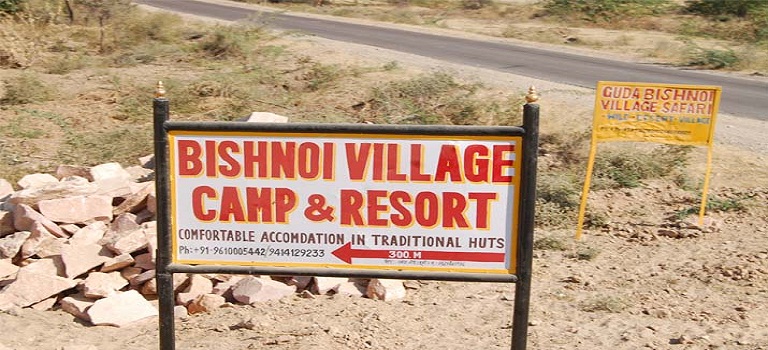 India has always been a country full of diversity, for its rich culture is known all over the world. Rajasthan is the largest state of India and is also renowned for its myriad cultures and inhabitants. People all over the world visit every place to quench their thirst for knowledge, to be a part of what they have heard or learnt, to cultivate every possible faith and positive vibe, to be amongst the crowd of different inhabitants and so more. Among all the places to visit in Jodhpur, the very famous tourist destination, one is found to have a treasure trove place which many don't know about. Bishnoi village is the name, where we find a different sect of Hindu believers and religion that is profoundly eco-friendly ones and also their love for animals and plants are featured everywhere. Their essence of religion and principles are also found in Haryana, Gujarat, Punjab and Delhi.
In that village which is 22 kilometers from Jodhpur city on the route from Jodhpur to Udaipur, we also find 'Bishnoi Village Camp and Resort' which has been acclaimed to be one of the best resorts in Jodhpur. With thatched roofs, complacent huts, perfect hospitality, this resort has made its way to the top. Among the villages like Guda Bishnoiyan, Kakani, Khejarli, the last one holds special mentioning because here 363 people sacrificed their lives to save green trees. A visit to this place will include welcoming with aarti and tikka, special breakfast, living in AC huts, exclusive Rajasthani delicacies and the best-being camel safari and safari camp in Jodhpur.
The evening is of rising fascination when the campfire, music, dance are live. The mornings are fantastic with peacocks and birds singing in front of you. For these so many noteworthy phenomena, this resort in Jodhpur is admirable to many.